When someone is starting to think about building their credit, the options are limited at first. You're an unknown to the credit card companies, so you likely won't get a very high line of credit right away. However, as you continue building your credit over time and establishing your trustworthiness, you'll become eligible for higher limits and more premium card offers.
Here are a few examples of good credit cards for beginners:
The main things to prioritize with a first credit card are easy approval and no annual fees. If you qualify for one that also gives rewards, that's just an added bonus!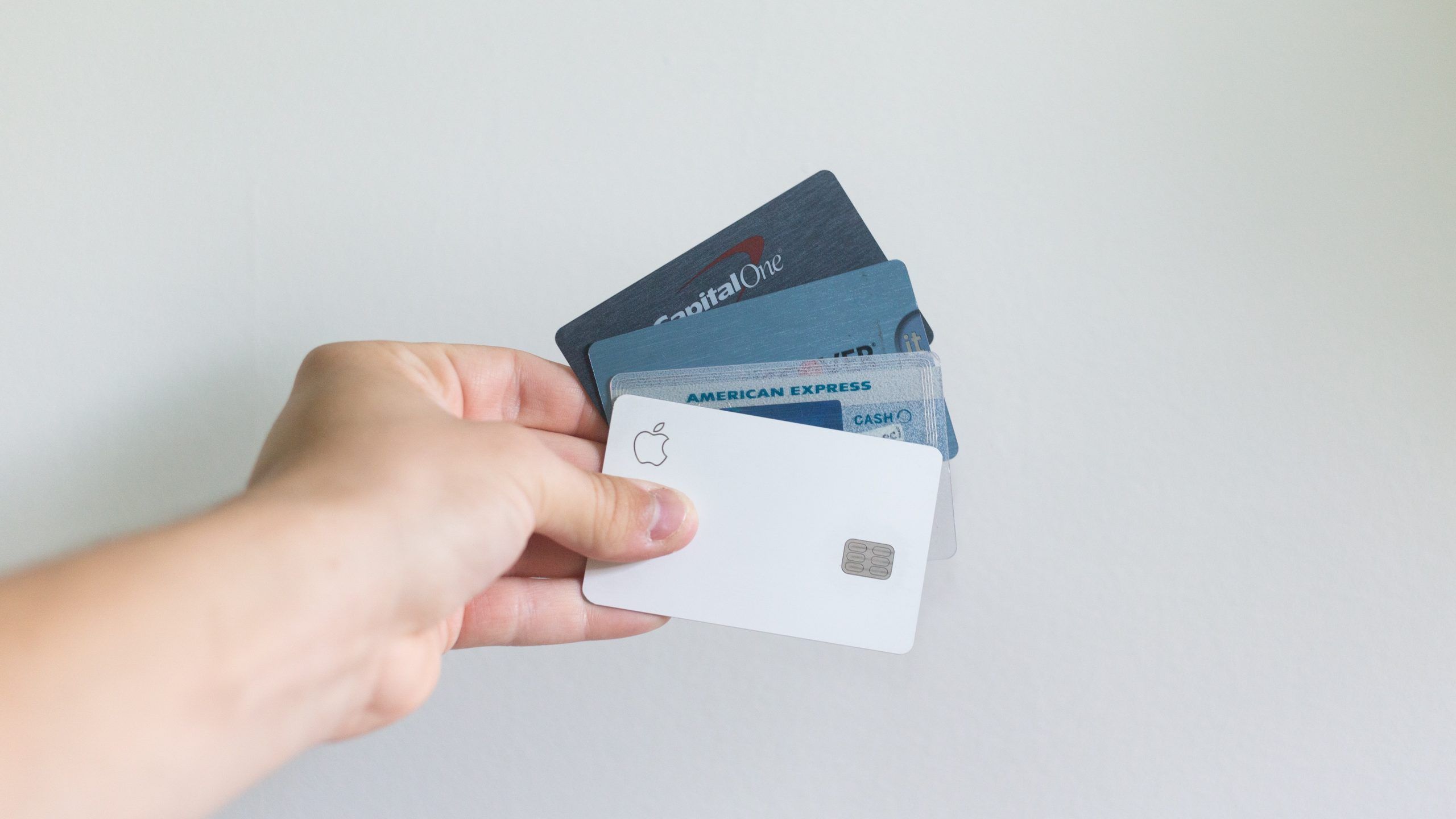 First Credit Card: for Earning Cash or Travel Rewards
Once your credit score is high enough to qualify for good cards, you get to start experimenting with credit card rewards.
There are many rewards cards out there, but let's check out a few popular ones as examples:
See this article to learn much more about how these rewards work, including points, miles, cash back, and sign-up bonuses.
Cards to Rebuild Your Credit
Maybe you've had credit missteps in the past and now your credit score is too low to qualify for traditional cards. You're certainly not alone in that, and with discipline and dedication, you'll be able to rebuild your score over time.
The key to this is secured credit cards. With secured cards, you pay an initial deposit before you begin spending with it. This makes the card risk-free for credit card companies, since they have your deposit as collateral if you miss payments. Once you pay the deposit, you're granted a low credit limit to start with, which usually increases as you use the card responsibly.
Other than the up-front deposit, most secured cards don't have any annual fees. However, once you have the card, you need to be careful to make all your payments on time. If you don't, your credit score won't recover, and you'll face late fees and interest just like you would with any other credit card. (Note that your deposit doesn't count as a payment!)
Check out these secured credit cards:
Once your credit score has increased enough, you can apply for a traditional card to keep the momentum going. Usually your secured card deposit will be returned when you close the account—but don't do this too early, since you need that credit history until you've built your score further from other sources.

Balance Transfer Credit Cards
Perhaps you still have credit card debt that you're trying to get out of. In this case, balance transfer credit cards may be able to accelerate your debt payoff process by reducing the amount of interest you pay.
How exactly does this work? When you're in credit card debt and are paying high interest rates, you can transfer some or all of that balance to a new card with lower rates or an interest-free period.
Not all credit cards allow balance transfers, and there's usually a one-time fee involved to make the transfer. This fee is usually 3-5% of the balance you're transferring, so it's important to do a little math to make sure it's worth it.
For instance, if you have debt on a card with 25% APR interest, and you think it'll take you a year to pay off, it's a no-brainer to pay 5% to transfer the balance to a card charging 0% for the first year. But if your card charges 15% interest and you can pay it off in three months, you'll be better off paying the interest than the fee.
Here are a few options for good balance transfer cards:
Note that balance transfer cards often require a decent credit score. If you've made on-time payments on your debt in the past, that will help you qualify.
Low-Interest Credit Cards
Here's something everyone should know before they start using credit cards: interest rates don't matter if you pay your cards off on time. This is because interest is only charged on balances that aren't paid off by the due date each month. Thus, if you're careful about avoiding credit card debt, you don't have to worry whether a card charges 15% APR or 50%.
If you're looking for low-interest cards because you have existing credit card debt, head back to the "balance transfers" section instead.
Credit cards can be a real asset to your financial life if you use them wisely. Whether you're trying to earn rewards or build your credit to buy a house, the right card can help you achieve your goals.